International Rural Women's Day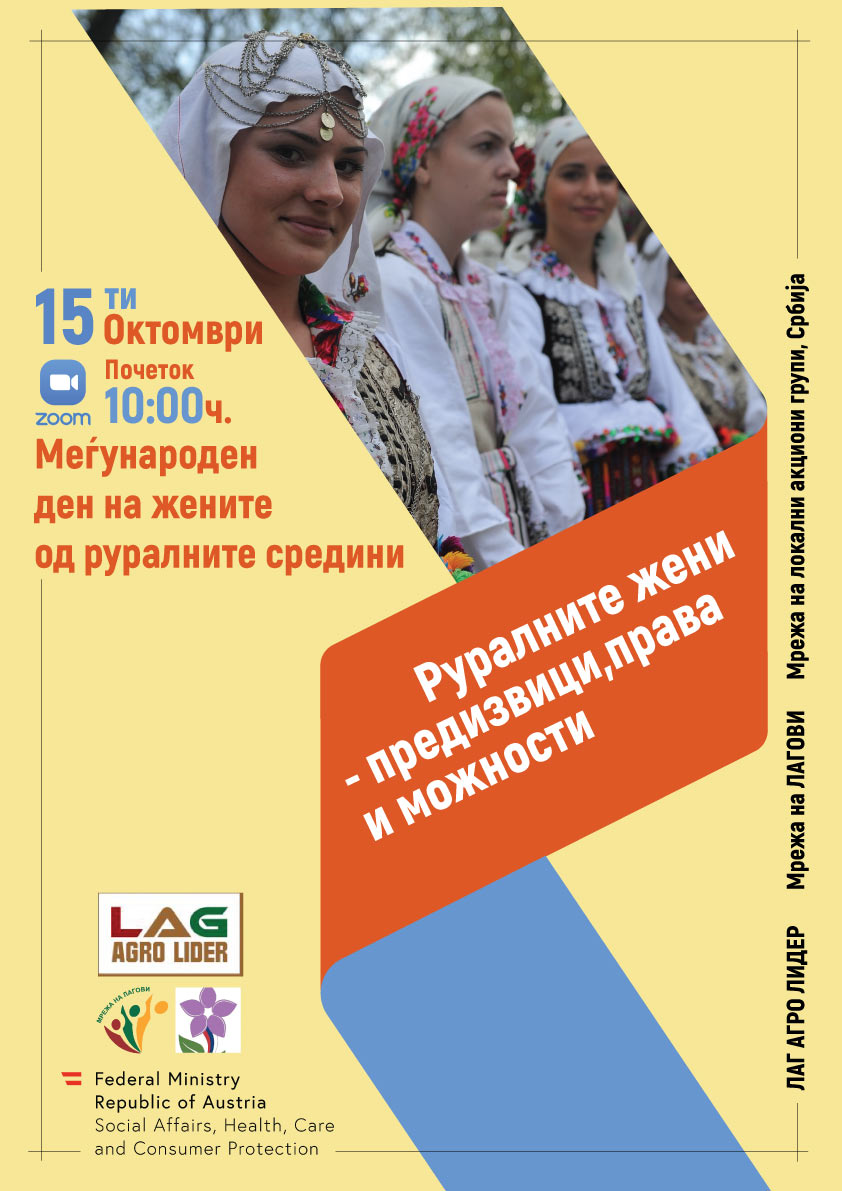 Dear, 
On the occasion of the celebration of October 15 - International Rural Women's Day, the Local Action Group AGRO LIDER in partnership with the Network of LAGs and the Network of Local Action Groups of the Republic of Serbia on October 15th starting at 10 am is inviting you to an online event "Rural Woman - Challenges and Opportunities".
The event will present the challenges that women from rural areas in the Republic of N. Macedonia and the Republic of Serbia are facing, and will promote the opportunities offered by the EU LEADER approach for active involvement of women from rural areas in gender policy-making processes, equality, social justice, economic independence and leadership of rural women.
You can follow the event on the following link
https://us02web.zoom.us/j/87190055568
Meeting ID: 871 9005 5568
We will be honored if with your presence you contribute to improving the status of rural women in our society.